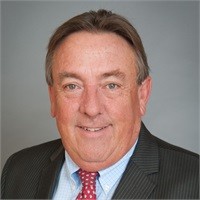 Kevin G.
Mooney
Financial Professional
Kevin serves as a Financial Representative for B&L Financial Architects.  Kevin has been working with clients for over fifteen years, having gained experience with MassMutual and MetLife ad Guardian Life prior to his allegiance with B&L Financial Architects. 
 Prior to that, Kevin was a small business owner for over 20 years and is the Past President of the Madison Jaycees and the Branford Rotary Club. Based on his experience, Kevin focuses his practice on small businesses and their individual owners and employees basing his advice from his firsthand experience with small businesses.
A graduate of the Loomis Chaffee School and The University of New Hampshire, Kevin lives in Enfield with his wife Deborah.  Between them they have 5 grown children who visit way too often.